Design Features
Taikoo Hui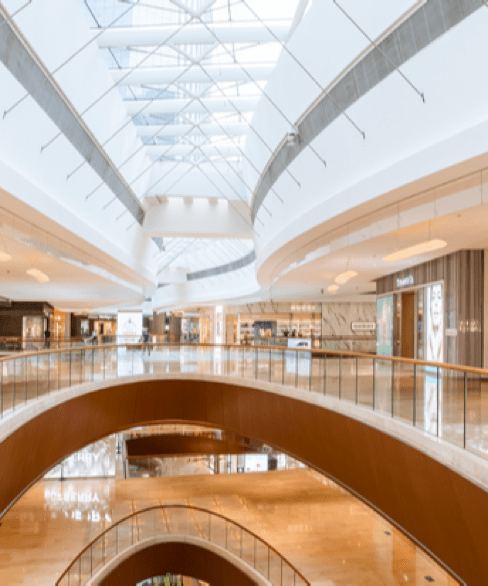 A Streamlined Design
Taikoo Hui Guangzhou has two unique architectural features: the oval atrium and the glass skywalk that traverses the top floor of the mall. Escalators have been placed strategically in locations throughout to provide guests with a prime vantage point of the shops available. This encourages pedestrian flow to every corner of Taikoo Hui Guangzhou. The interiors at Taikoo Hui Guangzhou also use materials in a soft palette; these include dark brown wood-grain veneer, solid wood handrails, and amber limestone from Jerusalem.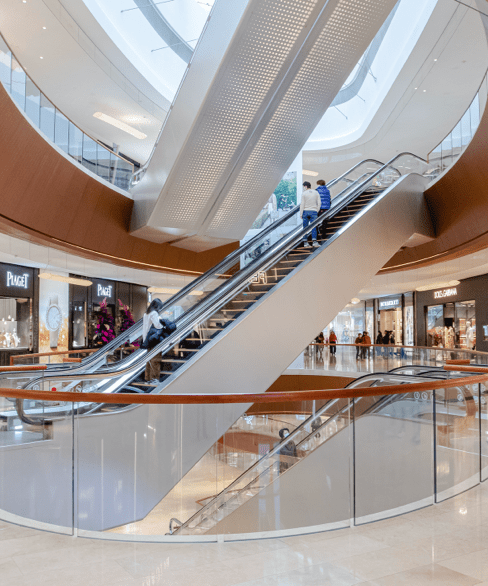 Sense of Space and Scale
Giant glass cubes located at the east, south and west entrances enable light to pass through with their transparent design, creating a stunning and infinite view whenever guests enter the mall. Precise mechanical calculations and careful selection of materials ensure that the frame around each glass cube can support its entire weight.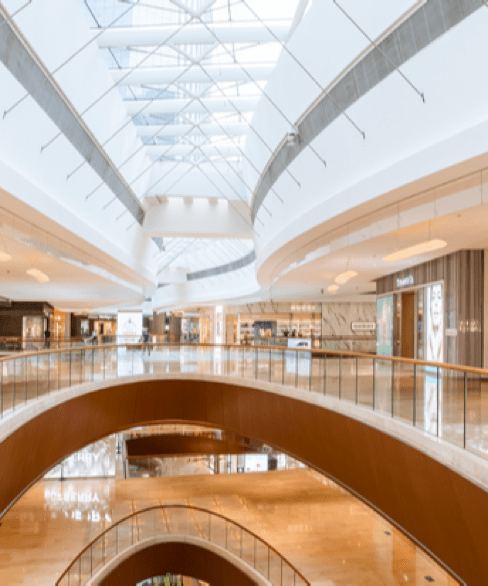 Use of Light
Multiple oval-shaped skylights allow natural light to flow through each floor, creating bright and open surroundings even on the underground floors (Levels M and MU). The artificial interior lighting design is also well-thought-out by Taikoo Hui Guangzhou: to brighten areas where natural light cannot reach, main interior lighting here features a warm yellow hue, while glowing channels made of small, star-like lights of the same hue decorate the bottom of the atrium as well as below the escalators to create an ambience that's natural and comfortable during the day, and soft and elegant at night.