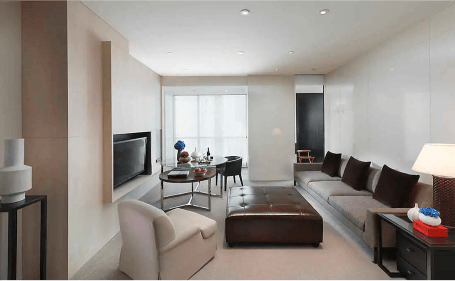 Guestrooms and Suites
Designed by acclaimed interior designer Tony Chi, Mandarin Oriental, Guangzhou boasts 233 spacious guestrooms and 30 suites that combine traditional oriental elements with contemporary Chinese features. The refined elegance of Mandarin Oriental finds expression in lustrous fabrics, varnished panels, and a warm and muted colour palette. The 60 sqm deluxe room offers cosy accommodation with a state-of-the-art in-room entertainment system and other guest-oriented amenities. The spa-inspired bathroom with designated wet and dry zones is fitted with a massage tub and rainforest shower. Guests can also enjoy access to exclusive facilities and services at the Oriental Club Lounge on the executive floor, including private check-in, complimentary use of meeting rooms, as well as breakfast, afternoon tea, and light dinner.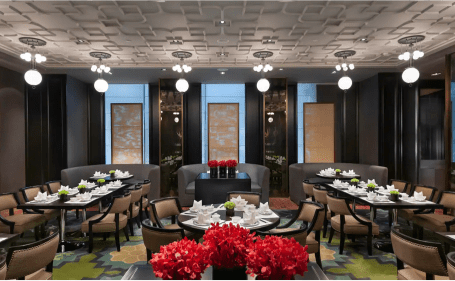 Restaurants and Bars
The hotel is home to five distinctive restaurants and bars, including a stylish high-end grill, an authentic Cantonese restaurant, and the legendary Mandarin Cake Shop. The elegant cocktail bar offers a versatile space for events, while the Lobby Lounge is an ideal spot for casual socialising.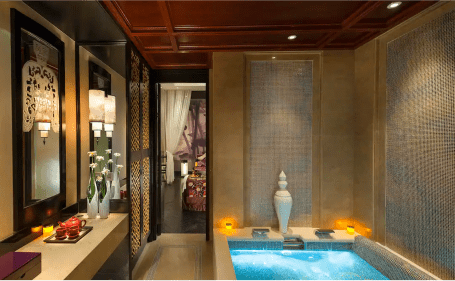 Spa and Fitness
The Spa at Mandarin Oriental, Guangzhou is a tranquil haven for guests to unwind and recharge. The Group
'
s signature treatments are designed to relax and rejuvenate, and are complemented by the extensive menu of wellness, massage, and beauty treatments. The Spa houses nine private treatment rooms, including two couples
'
suites and a VIP suite. Guests can also enjoy heat and hydrotherapy facilities before treatment, as well as a fully equipped fitness centre and a 25-metre heated outdoor pool for a holistic wellness experience.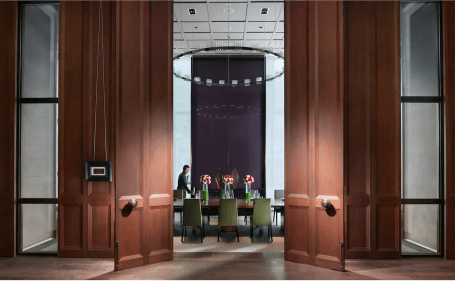 Meetings and Events
All meeting and function facilities are spacious and fully equipped with the latest technology. The 710 sqm grand ballroom is designed to be one of the city
'
s most stunning venues for weddings and special events.